Testimonials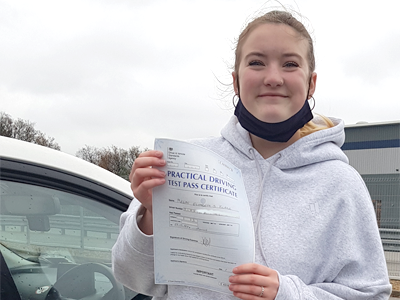 Megan Blake
Every lesson feeling positive. Passed my test 1st time
I absolutely cannot recommend Carl enough! Thanks to his encouraging and engaging approach, I passed my test first time! I came away from every lesson feeling so positive and cannot thank Carl enough for making learning to drive such a enjoyable experience. Highly, highly recommend. Thank you, Carl!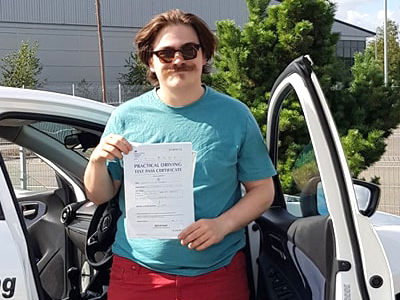 Ed Morgan
Absolutely fantastic instructor. Calm, collected, encouraging, patient and makes damn sure you've got everything down before moving on. couldn't recommend any higher. For first timers or re-testers, absolutely perfect.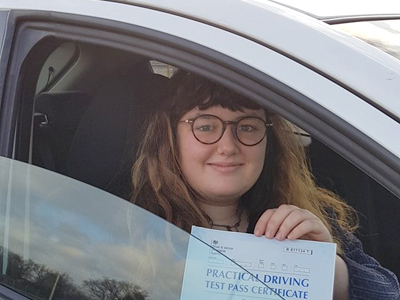 Mariella Conway
Carl was a lovely, really nice and engaging instructor. He was very good at dealing with nerves and helps you become a really comfortable, safe driver. Thank you so much! I couldn't recommend him more.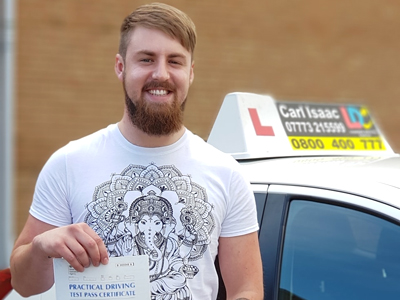 Rici Short
10/10 would recommend Carl for a driving instructor his methods are superb, cannot find a fault and thanks to Carl I passed first time.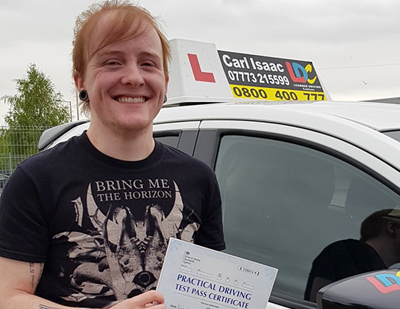 Kole Garnham
Carl has a very unique and calm approach to driving lessons and I could not fault a single thing about the way I was taught to drive. From day one he has supported me and been really passionate about getting me ready for a lifetime of safe driving. Carl is such a genuine guy, and he has helped me relax and overcome a huge fear and I really recommend him to anyone who has any anxiety or doubts about learning to drive ✨👍🏽 Thanks again Carl.
Lucy Beresford
Carl was a great driving instructor, who was always calm and great at boosting my confidence. He helped me pass my driving test first time and I would recommend him to anyone! Thank you so much.
Phoebe Louise
MASSIVE THANKYOU CARL! Passed my test today with only 2 minors! Best driving instructor ever!!!!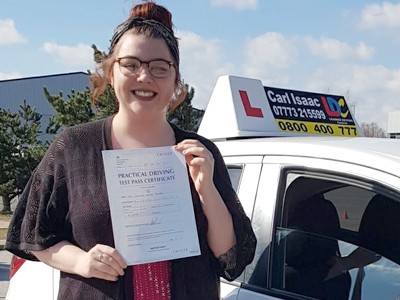 Dominique-Louise Burgess
I would highly recommend Carl He is an amazing teacher and helped me so much with my anxiety! I passed 1st time!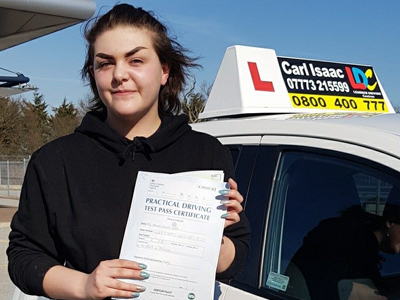 Oona Cope
Highly recommended Carl! Hes a lovely and extremely patient instructor and due to this he helped me pass first time! Any driver would be lucky to have him teach them. Thank you Carl!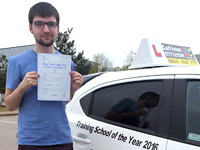 Rob Scott
I would highly recommend Carl to anyone looking for a calm and knowledgeable instructor who is dedicated and passionate about getting his pupils, not only passed, but to become a confident and safe driver. Carl made driving enjoyable, whilst pushing and encouraging me to improve at a steady rate, without ever feeling out of my depth. I passed first time with 4 minors, starting from never thinking I would have the confidence to drive a car.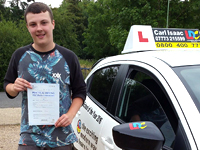 Sam Thrower
I'd be giving Carl 6 stars if I could!, took me all the way from being a young lad with anxiety problems and being worried to get into a drivers seat, to being a confident, safe driver within a couple months! I passed first time with only a few minors. Would definitely recommend to anybody learning to drive!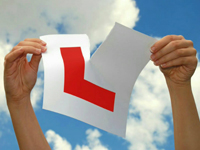 Eilish Tierney
Would highly recommend Carl to anyone who was looking to learn to drive. Would also recommend a week intensive. Excellent driver instructor. Thank you again.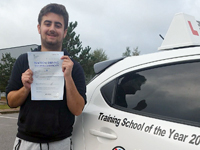 George Pastor
Brilliant guy, I got on with him really well, and he's a great instructor who's flexible with his ways of teaching.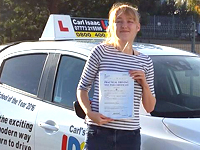 Ellie Hyde
Passed 1st time
My daughter has just passed first time with two minors. Carl is a very good driving instructor, he is calm and takes his time to explain everything. Very helpful on tricky bits and helps reduce the stress of learning to drive. Carl makes the lessons fun and recommend him to everyone. (Thanks Carl for all your hard work!).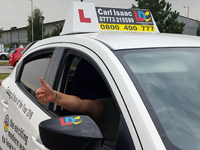 Helen Wood
What can I say about Carl... Carl has an awesome ability to teach people how to drive with confidence, understanding of why.. what and when... but his professional,friendly manner helped ease the added stress of learning and trying to pass. I would recommend Carl to anyone that isn't sure about themselves and to others that are. Highly rated if I could give a 10 I would.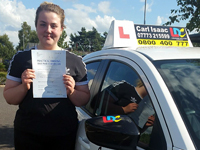 Channon Beilby
Really loved having Carl as an instructor, very patience, calm and understanding. I would recommend him to anyone! Very grateful for getting me through my test as I was very nervous but was a great help every step of the way thanks Carl!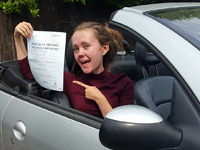 Jade Isaac
I passed my test this morning with my dad and I can honestly say he is such a great driving instructor! Not only does he help with calming nerves and anxiety but he also makes driving enjoyable and comfortable. He's such a patient and enthusiastic person. I have recommended him to many people and will continue to. With a 8:10am test I passed with only 3 minors!! Thanks dad, it felt good to do you proud!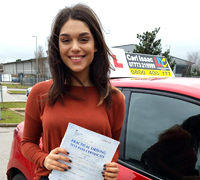 Elsie Griew
Great instructor, highly recommend! Helped me pass first time:)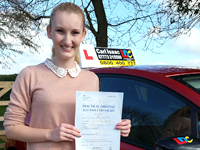 Alice Pike
Passed first time! Gave me all the confidence I needed. A huge thank you for all your patience and time! Taught me in a way that gave me a positive attitude to all of the tricky things you come across when driving!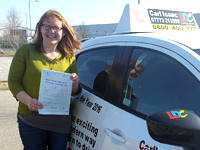 Ellie Rackham
Very patient instructor, makes you feel safe and confident. Thank you so much Carl, can't believe I passed first time!! Your a star :)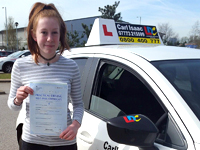 Kimmy Sadd
Thank you for having and teaching my sister - she passed first time, if it wasn't for you she wouldn't have! Thank you x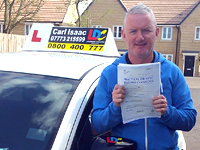 Ian Decker
Thanks carl , your a fantastic driving instructor the best iv ever had. Made me feel comfortable and confident from the word go, thanks again pal.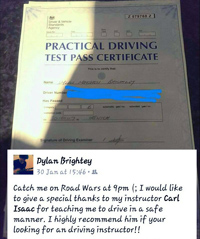 Dylan Brightey
I would like to give a special thanks to my instructor Carl Isaac for teaching me to drive in a safe manner. I highly recommend him if your looking for an driving instructor.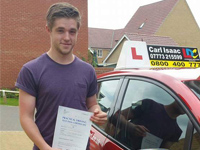 Ryan Diduca
Thank you and thanks for all your help, very happy with my result :)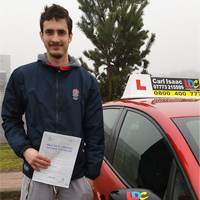 Vitea Stoica
Had a very awesome experience, as I knew some driving Carl pointed at my mistakes and we worked out the weak points! very good men, listen my points of view and explained clearly why and how to become a better and safer driver!
Lukas Darling
Couldn't of asked for a better instructor! Highly recommend to anyone wanting to learn or already learning.. Great use of time with well structured lessons! Greatly appreciate everything he's done to help!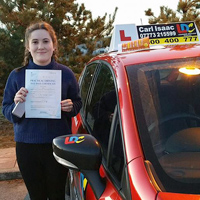 Chloe Potkins
Thank you so much for everything. A very patient and very nice instructor. All my lessons were based on what I wanted to do, anything I wasn't sure on we would just go over again until I got it right. I was super nervous on my test day but there was no need to be, as Carl had huge confidence in me and I passed first time. Carl's a great teacher and I have learnt so much about being a safe driver. I have no hesitation in recommending him. Thanks Carl!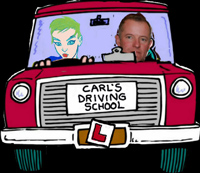 Willow Butler
Carl was a very patient instructor - whenever I'd go wrong he would talk through how I could improve on it and then we would go over it again until I felt i'd got it right. The lessons were also very much designed by what I wanted to improve on which I thought worked really well. Beside the really good instructive lesson's Carl is just really nice, he's very easy to get along with which I think is always important for something as intense as learning to drive. I've enjoyed my time learning with Carl.
Myles King
Carl is a great instructor. Not only did he teach me everything I needed to know about how to pass the test, he taught me how to become a safe driver. He helped me to pass 1st time with only 1 minor. Would recommend to anyone.
Elaine Ingamells
When an examiner tells you 'good drive and congratulations you've passed' at the end of your test you know you've been taught by one of the best - and that's what happened to me yesterday - and now I see another pupil has passed the day after - two in two days on first attempt!!! - way to go Carl!!!!! I cannot thank you enough for all your support, patience, encouragement and knowledge that you gave me - I really could not have done it without you - highly, highly recommended!! I am not only a safe driver now - I'm a good driver and its all thanks to you !!!
Call today on 07773 215599 or 01728 747885 or Email me to find out more
If you have any questions or to book lessons today, feel free to contact me